Benetton Group is one of the world's best-known fashion companies thanks to a unique identity built on knitwear, quality, color and respect for diversity.
Founded in 1965 in Ponzano Veneto, in the province of Treviso, the Group operates in the main international markets with its two brands: United Colors of Benetton and Sisley.
Social commitment has always accompanied Benetton Group's global expansion. Over the decades Benetton Group has become the bearer of a universal message of humanity and tolerance and has implemented controls over its supply chain based on respect for ethical, environmental and labour law principles in addition to criteria of quality, competitiveness and transparency.
Today, Benetton Group is committed to being a globally responsible company from a social, environmental and economic perspective, growing together with the communities in which it operates.
Benetton Group allocates 1% of its annual turnover to the sustainability activities, taking concrete actions to achieve its social and environmental goals.
Our values
Color
The first thing that comes to mind when thinking of the Benetton Group is color, in all of its expressions. The colourful knits that have revolutionized the world of fashion are a metaphor for a playful and positive approach to life, celebrating our Italian origins.
Quality
Benetton Group constantly strives to attain the highest level of quality in all of its products, processes and services. This dedication is part of the Italian textile industry's tradition and – thanks to the passion and dedication of all the Group's employees – drives all of the Company's activities.
Freedom of expression
Benetton Group is outspoken. We are convinced that our society can only evolve if people are provided with the right tools and allowed to express their opinions freely. This will result in more ideas, greater dialogue and more tolerance, also vis-à-vis those who see things differently.
Social engagement
Producing apparel is not enough. Playing a central role in a constantly evolving scenario, Benetton Group considers it necessary to take concrete action to promote the development of individuals and communities and ensure respect for human rights at a global level.
Internationality
Benetton Group has always thought globally and not only in relation to business. Our vision is that of a world in which ethnic, cultural and religious differences are overcome in the name of global citizenship.
Culture
Since the beginning, Benetton Group has opened a dialogue with some of the most prominent international figures in the world of culture to bring to the Company new tools to understand and interpret the contemporary world. Because knowledge is crucial for the success of any enterprise.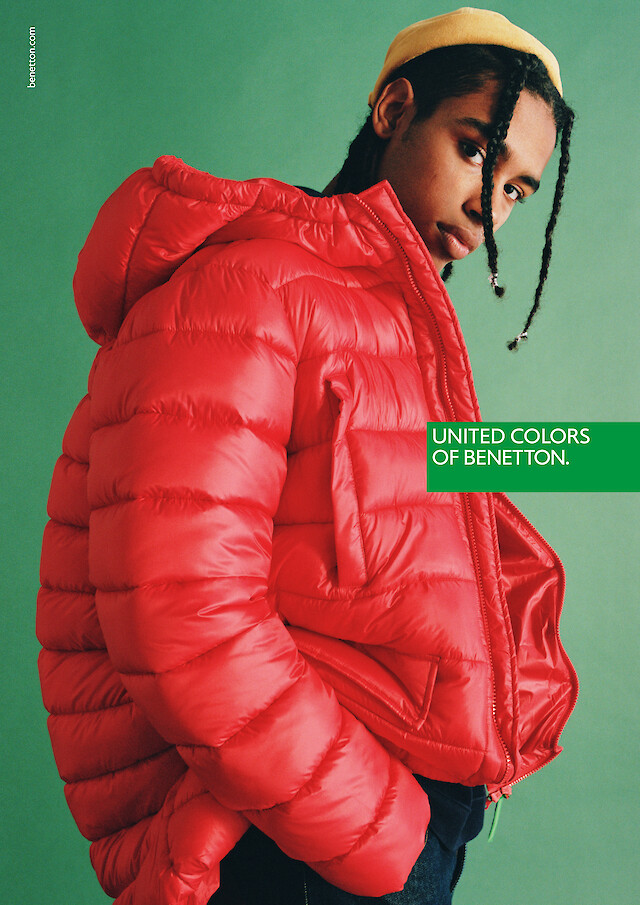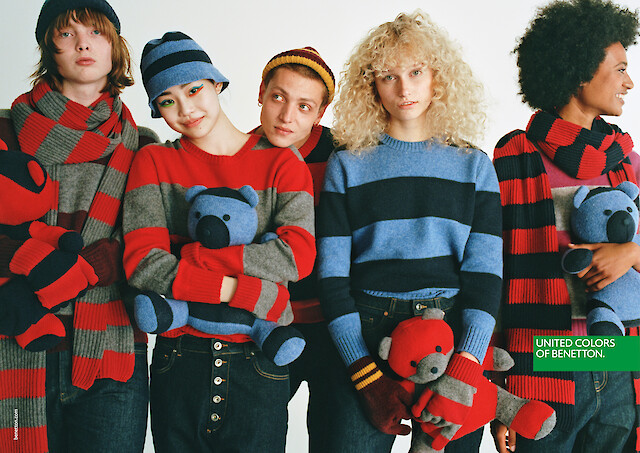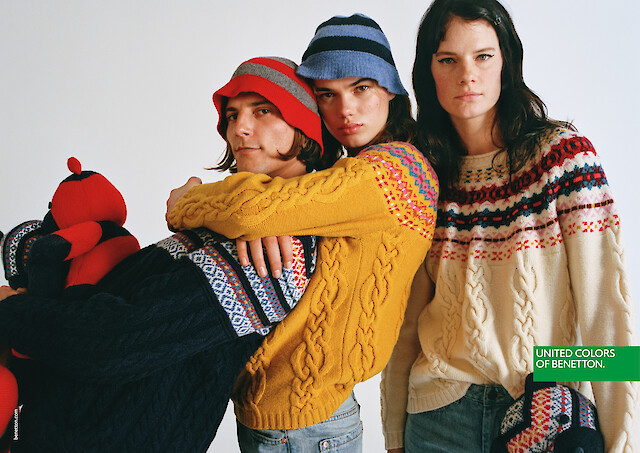 Reporting and stakeholder
Benetton Group's Integrated Report illustrates how value is created over time through the connections between financial and non-financial factors, and the business's primary sustainability performance indicators.
The principles and content of the "International Framework" issued in December 2013 by the International Integrated Reporting Council (IIRC) were taken into account for the drafting of the Integrated Report. The report was also prepared in accordance with the "GRI Sustainability Reporting Standards" defined in 2016 by the Global Reporting Initiative (GRI), in accordance with the Core Option.