Gerolamo Caccia Dominioni New Managing Director of Benetton Group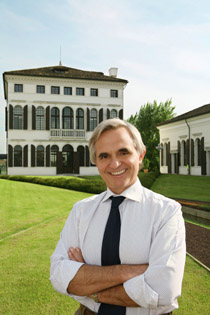 Ponzano, 16th March 2007. Gerolamo Caccia Dominioni will be the new Managing Director of Benetton Group.
Currently Vice Chairman and COO of Warner Music International, a Warner Music group company, Gerolamo Caccia Dominioni has important international experience, and a strong competence in the Entertainment sector, a complex sector in constant evolution. These characteristics, together with his consistency and his capacity to create a cohesive and motivated managerial team, are particularly in-line with the entrepreneurial culture, capability for innovation and development programmes of Benetton Group.
With the arrival of Gerolamo Caccia Dominioni, moreover, Benetton Group continues the process of separation of the roles of shareholder and management, on the basis of a common outlook regarding the strategy, goals and principles of company policy.
At Warner Music International, Caccia Dominioni was first South Europe President, then Europe President, finally taking on his current position. Reporting to him, amongst others, are the presidents of the affiliated companies of the six major European markets. During his 10 years with the group he contributed, in particular, to the international development of Warner Music in almost 40 countries, also through growth in emerging markets, adapting the business model to the characteristics of each single country, and, in a context of constant technological change, he was among the first to take advantage of new opportunities, including digital technology.
Prior to Warner Music, he held positions of responsability in Time Warner and Philips Italia. Gerolamo Caccia Dominioni, 52, obtained a degree in Business and Economics at the Bocconi University in Milan and is married with 3 children.
Caccia Dominioni will take up his new position from 1st June.
For further information:
+39 0422 519036
press.benettongroup.com
benettonpress.mobi