Benetton Group and Brac partner for tge victims of Rana plaza eand their families
Project description
In response to the recent made garment sector tragedy in Bangladesh, where a nine storey building called Rana Plaza collapsed killing over 1,100 people, BRAC and Benetton Group have partnered to provide assistance and support to a total of 280 affected victims.
This project aims to
Enhance the physical and social mobility of a number of amputated survivors by providing them with functional upper limb prosthetic support.
Arrange integrated livelihood options for the recipients to ensure a sustainable future.
Increase coping ability and facilitate opportunities for the recipients to regain control of their own lives and that of their dependants.
Rationale
This page has been made to commemorate the journey of all those who lost their lives and many more that were affected by the Rana Plaza tragedy on 24 April 2013.
Through these self-explanatory stories we hope to highlight their journey, through their challenges, reflections and experiences, by giving you a glimpse of their present conditions. With humble respect, this goes out in memory of all those who lost their lives and in hopes of a better future for survivors who are continuing their journey forward.
Divided into two phases, this project is providing the following support for the recipients:
Phase one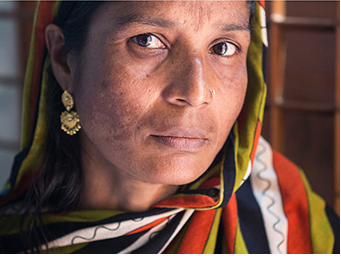 Read more
The project is providing functional prosthetic upper limbs to a number of recipients, who were selected based on criteria set by BRAC and recommendations by the Bangladesh Government's Ministry of Health and Family Welfare
Phase two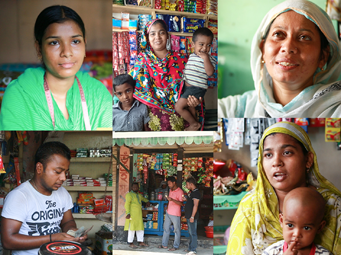 Livelihood support is being arranged through skills development training and seed capital to 280 recipients (including those supported under phase one) consisting of either survivors who were sole income generators of their families or dependants of deceased/severely injured victims
About BRAC
BRAC – the world's largest development organisation and a global leader in creating opportunities for the poor – started as a limited relief operation in 1972, in a remote village of Bangladesh. It has since spread antipoverty solutions to 11 other developing countries in Asia, Africa and the Caribbean. Organising the poor using communities' own human and material resources, BRAC catalyses lasting change, creating an ecosystem in which the poor have the chance to seize control of their own lives.
BRAC does this with a holistic development approach geared toward inclusion, using tools like healthcare, education, microfinance, disaster management, environment and climate change, legal services, community empowerment and many more. Currently, more than 135 million people are being reached through BRAC staff and BRAC-trained entrepreneurs numbering in the hundreds of thousands. BRAC employs 45,918 regular staff and over 69,434 project staff. Its total expenditure was 546 Million USD in 2013.
For more info about BRAC, please see www.brac.net